Toronto Harbour (259 Queens Quay West)
Plans may change, so please confirm with Katy & Dane if you'd like to join for any of the following
Katy will be in Canada from the 5th-25th, Dane will be there from around the 12th-23rd , with a home base in downtown Toronto. The "core" days are Friday 14th July to Wednesday 19th July, after this winging it.. 
July 14th

Night before the Wedding Group Dinner 

If you're in Toronto and want to join us, you're invited. Just let me know so I can add you to the reservation.

360 The Restaurant at the CN Tower is a rotating Steakhouse/Seafood restaurant, with amazing views of the City and Island.

July 15th

Day of Wedding (details subject to change)

Ship leaves the dock around 3 pm (exact time will be on your invitation), and returns at midnight, water taxis will be called at regular intervals
You'll get fed and watered
Children welcome

Dress Code: Wedding guest on a boat. We're happy for everyone to dress however you're comfortable, keeping in mind that it'll be windy and warm/hot, there will be dancing and narrow stairs, and the boat will be in motion most of the time. 

More specifics coming later!

July 16th

Relax at the Ball Game / or maybe the island

TBC, potentially the Island or a ball game…

If you're too tired to do anything today, come see the Toronto Blues vs. the Arizona Diamondbacks at 1:30 pm. The ceiling opens, and you don't need to pay attention. 

July 17th-18th

Party Time in Niagara Falls

Joint Bachlor/ette party, let us know if you'd like to come, everyone is welcome.

We'll be getting a bus from Toronto to Niagara Falls and back. On the way down we'll pop into a couple of wineries. The Bus will leave from 80 Cooperage Street – George Brown College M5A 0J3 Toronto at 10AM.
Brits Canadian Tour Guide
If you'd like help from a travel agent, feel free to get in contact with Dane's cousin Lisa at Endless Escapes for flights, hotels, etc.
Dane and I are staying at the Residence & Conference Centre – Toronto Downtown. Each air-conditioned suite consists of two private bedrooms with one (double) bed in each room, a kitchenette and a private 3-piece bath. Book here
Get in contact with Katy/Dane if you'd like to find another person/couple to share with or to put your name down for potential group rates ($170+tax per night, need 10 rooms booked together)
Hotels in Canada vary a lot in quality, but in Toronto most places are reasonably comfortable, and most hotels have 2 Queen beds as standard
Airbnbs and Guesthouses have a huge range of quality and location, so be sure to check the booking thoroughly.
Toronto is a city that was planned by rational people so almost all the roads go straight, and run East-West or North-South.
Toronto's Southern edge is on the shore of Lake Ontario, if you know where the Lake is, you can figure out the rest of your directions. The CN tower is also a good landmark for directions
The TTC If planning on using the TTC information here. We'd recommend it, as it's a really inexpensive way to get around the city. It's about 2 GBP ($3.25 CAD) per trip. Unfortunately, you still need to use tokens, tickets, or buy a Presto card (which you can do at any subway station from the vending machines)
Uber is common, but isn't regulated the same way it is in Europe, so there will be different rates between Uber, taxis, and other ridesharing apps. 
The Path is a series of underground interconnected buildings in downtown Toronto, and is the largest underground shopping mall in the world. 
Renting a car is relatively easy, and usually cheapest directly from the Airport, though there are options downtown as well. Speed limits and distances are in Kilometers (1 Mile = 1.6 km). We drive on the Right side of the road, and most of the roads go straight, so it's generally easy to navigate.
The UP Express is a train that runs directly from the airport to Union Station in Downtown Toronto, and costs $13 per person or $26 for a family of up to 5. It runs every 20-30 minutes, gets you directly downtown, and is generally a lot cheaper than a cab!
If extending your trip to the US or elsewhere in Canada, you'll probably still go to Pearson, but there is an airport on Toronto Island (Billy Bishop Toronto City), which runs shorter haul flights.
How to keep yourself busy in Toronto:
I'd normally recommend going on a boat tour, but you won't need to. There's millions of things to do in Toronto/Ontario, we'd recommend any or all of the following:
Things to do outside Toronto:
General things for travellers to know:
Canada is big, if you're thinking of popping over to Vancouver or Vegas, do yourself a favour and check the flights/driving time well in advance.
Everywhere is table service, you don't need to go to the bar to order food
Tipping is generally part of common courtesy, the card machines will always be adjustable, if you're on a budget, you don't have to go with a pre-set. 
Prices on tags don't include sales tax, so the exact price of what you're buying will be a bit higher than what the signage says
Sales Tax is only 13%, so if you want something luxury/designer, it's usually cheaper in Canada than the UK
Some places only accept Credit cards
$100 bills are Maple Syrup-scented
Toronto is the set of every movie or show you've ever seen
Lemonade is different. It's non-carbonated, and made of lemon juice with sugar and water, like any other fruit juice. If you want lemonade (fizzy), ask for it by the brand name as in Sprite or 7up
Roaming on your current phone plan is probably very expensive! You can get Pay as you Go Sim Cards from anywhere, like 7/11 or any cell kiosk (Mobile Companies: Wind, Koodo, Public Mobile, Speak out, Fido, etc), but data is a lot more expensive than it is in the UK. It's relatively easy while in Toronto to use Public Wifi if you're spending time in restaurants, hotels, shopping malls, The Path, etc. 
Toronto is HOT in July. The average temperature is 27℃, and it's sunny- you should wear sunscreen.
Enjoy the beer. The cider is gross, though. Your "pint" may range from 12-20 oz, but it's not usually less than 5%.
You won't see a bear, but you will see raccoons.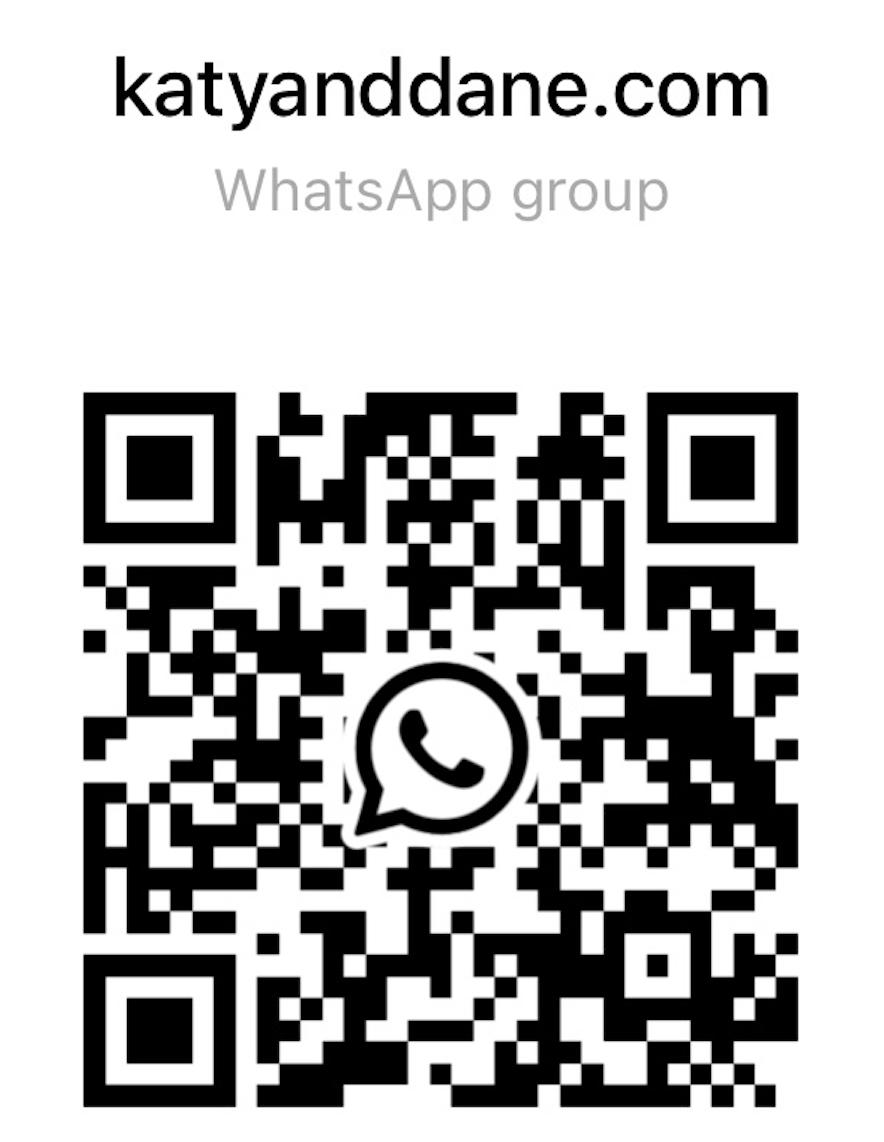 Scan the aboe QR code to join the WhatsApp group for updates.